Alenco Fence – Fence Installation NJ
Alenco Fence is a Fence Company in South Jersey offering all types of fencing and railings and have a experienced team of fence installers. We take pride on our group of loyal and  professional employees-  many who have been with us for over a decade. If you are a "do it yourself" fence buyer, we offer delivery!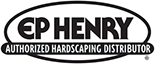 Alenco Fence is also a exclusive distributor of EP Henry Paver Products, catering to the needs of hardscapers and homeowners alike.
Gallery
Alenco Fence provides you with an effortless way to find the perfect fence, railings and pergolas for your home or business.
Explore
What Our Clients Say
I got a good quote compared to the others and gave them a try. The fence looks great, the workers were friendly, they cleaned up after themselves and reviewed the work to make sure I was satisfied before leaving. I highly recommend them.
Great experience, solid workmanship and excellent prices. I have been doing business with Alenco for over 20 years and highly recommend this company!
Very helpful and friendly. Great service!
They did our fence 2 years ago and I loved the experience. Not only was it a very well done job but the two men who did it amazing. I had a young kid at the time who had a million questions about what they were doing, they would patiently answer all of them, sometimes a few times over. They didn't have to take time out of their day to do that for her. It wasn't what they were paid to do, but they did it anyway. Great prices, great quality, stand up character.
Stopped in the other day after emailing back and forth with Zach about a replacement fence part. I was greeted immediately and with a smile. The staff was able to find a part they had in stock and I was back on the road within minutes. They kindly even offered to load the piece into the car for me. I'd recommend this company to anyone.
Alenco Fence
Love Shopping Local?
We Do Too
Based out of Medford, Alenco Fence & Lumber has been proudly serving the local South Jersey communities since 1977.
Open Monday – Friday 8:00am – 4:30pm
Saturday 8:00am – 12:00pm
Contact us today to schedule your FREE estimate.
Contact Us