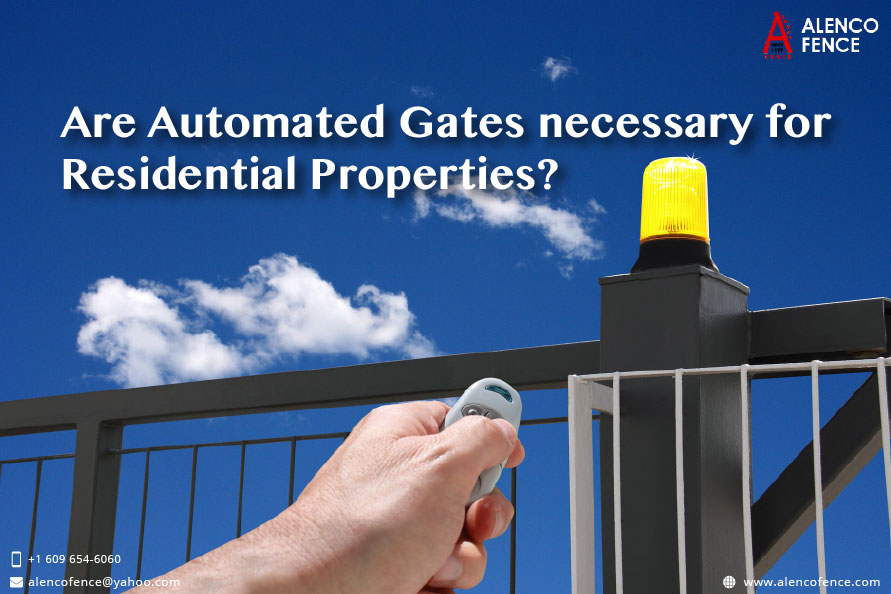 Remember old horror and thriller flicks that showed prison, asylums and great mansions? The most fancy and also terrifying bit about those gigantic buildings were the gates that could fling wide open and close dramatically on its own!
Automated gates outside of the fiction novels and movies are home necessities that simplifies control of safety and entry and exit regulation of the premises without needed manual intervention.
Designed for giving homeowners the convenience to open and close doors without physically attempting the task, automated gate services with superior control systems are popular in upscale parts of the country.
As for commercial and industrial establishments, automated gates that are electrical charged and a modern and intuitive control system integrated to their security departments help add additional safety and security layers.
In the present times, having automated gates can compliment smart homes that already have most of its home appliances automated and connected.  It can also be cost-effective and suitable for regular homes, offices and farm houses.
Another interesting bit about automated gates services is that service providers like Alenco also provide customers the option for installing automatic gates in the interiors like garage or wherever necessary.  These gates can also be used without electricity using powered by battery-back and manual override system. This would mean homeowners need not panic about gates being shut close when the power goes out!
Also, the gates can be tailored according to the homeowners' needs like closure programming and partial opening, depending on the situation, dimension and other reasons.  The obstacle detection feature of these automated gates allows homeowners exercise better control over their home's safety.
Apart from the safety aspects, the automated gates by Alenco come in a variety of styles and designs that fit with the appearance of homes, property dimension and space availability, local zoning rules and state fencing regulations. Double doors, single swings and rolling gates that can be opened and shut automatically are great for driveways, garages, parking areas and other places within the property premises.  These gates offer maximum safety and free from risks of breakings and damage due to tampering by wild animals and miscreants. Besides, it personalizes your outdoor space by restricting entry to outsiders and ensuring safety of vehicles.
Alenco is a leading provider and dealer of home fence services, automated gate services and electric gate installers. If your home requires any of the above services, reach our experts or visit site.