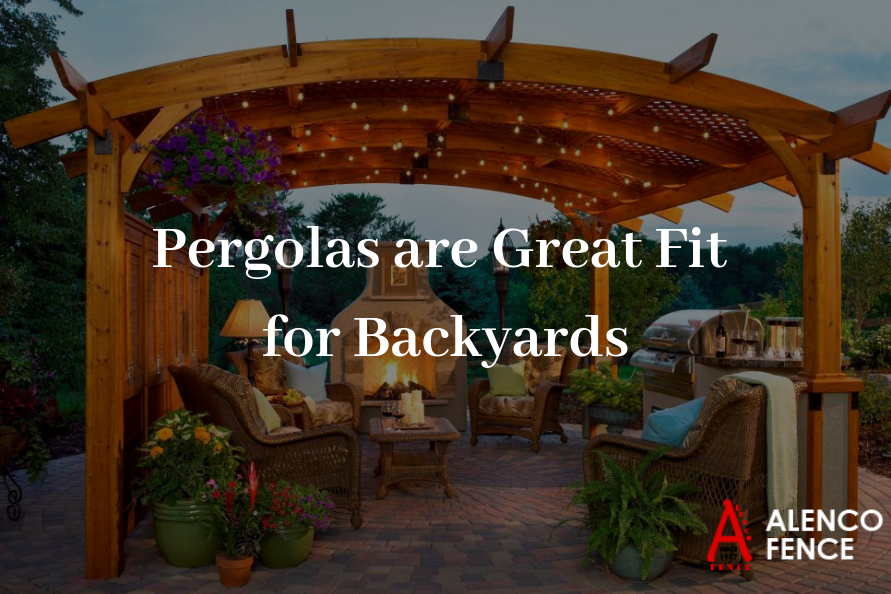 There is well-known saying that, 'all work and no play makes Jack a dull boy". Most Americans know this better as they believe in a fair balance of work and relaxation. But what good are our homes if it lacks the space and resources needed for rejuvenation and relaxation?
Pergola installation NJ experts from Alenco Fences stress on the judicious and smart usage of home spaces like the yards, decks and gardens to create a relaxing and peaceful atmosphere. If you are thinking of letting this thought go due to cost factors, we have great news for you. Pergola kits and custom pergola installation in the yards would not only be cost-effective but useful in the long-run. Keeping in mind the merits of having a pergola on the deck or in your backyard, below are some amazing facts about pergolas:
1. Pergolas Help Extend Living Spaces: Away from the hustle and bustle of the city, a typical suburb home can have a private yard which is well sheltered and fully equipped to let you spend some relaxing time. If installed correctly, in terms of design, space and dimensions, elegant pergolas help protect from rains and snow while also extending living spaces.
2. Custom Pergola Installation Have Many Design Options: Pergolas are made from various colors of vinyl and or aluminium in either pre-built kits or custom kits. Call us to find out more information on the kit sizes or prices.
3. Outdoor Spa, Entertainment and Dining Space: When living expenses pinch your pockets, having a space that resembles a perfect spot for weekend gateway makes up for all the vacations that you missed taking. Pergolas with high roofs and multi-design options can be optimized with lighting, heating and electrical arrangements. Additionally, it can be decorated with furniture, accessories and aesthetical elements to build a space that resembles a spa or an entertainment station with all the gadgets. Pergolas can have dining tables, futons and other furniture to create an outdoor dining area like those of a five-star hotel, but inside your humble home.
If you have more ideas for your backyard with pergola kits and outdoor accessories, contact us today for long-lasting outdoor installation services.
Alenco Fences is a leading distributor of fencing materials and pergola installation NJ.
Looking forward to make your backyard worth spending time at? Let us know in the comment section below.