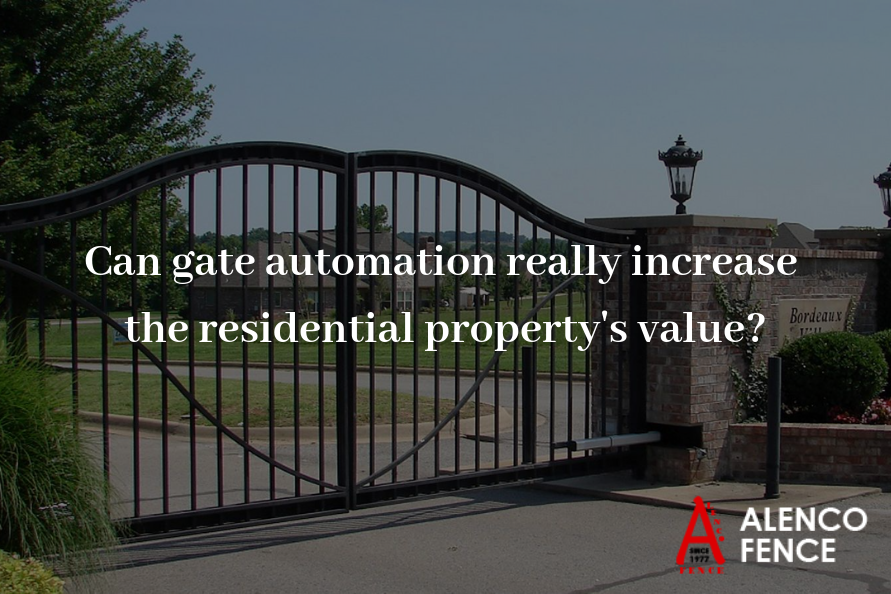 Security and exclusivity are the buzzwords of smart living. In this era of smart-homes, buyers do not consider a house safe unless there are CCTV cameras and automated gates, doors, windows to protect the property. In the absence of smart-home devices, installing automated gate can be the first step towards raising the property's standard.
Increase your property's market value
No matter if you are the owner of a condo, a single-family home, a mansion, ranch, colonial style house, or a contemporary style home. You can easily convert your existing gate into an automated one, thanks to companies that provide automated gate services and solutions.
Studies have shown that seasoned buyers in the US do give priority to properties that have home automation products installed. Results for a recently conducted survey by Coldwell Banker Real Estate LLC has highlighted that property sellers are trying to upgrade their property with smart-home products to fetch better value.
Maintaining and upgrading the house to increase its market value is something that every property owner aims to do. Your residential property's look would get an element of elegance and luxury with automated driveway gates, aluminum gates, etc. The value of the real estate tends to increase. According to real estate experts, buyers don't hesitate to pay more if automated gates are already in place.
An additional layer of security
Entry gate for residential property plays a vital role when it comes to the house's security. Gate automation has been adopted by several commercial, residential, and government establishments in the US. Such gates can be closed or opened with just one click. They are fitted with advanced obstacle detection sensors and support partial opening, automated closure programming. You can control them with the help of a remote control and of course, mobile app.
You can also add additional security systems like alarms, voice communications systems, gate cameras, etc. on them. Automated gates keep unwanted guests, salespeople, dangerous animals out of your property. You can let your kids play on the lawn while you remain busy in your day-to-day tasks.
No need to indulge in unnecessary exercising
Opening a gate is not just inconvenient but irritating as well. It proves to be an unnecessary exercise activity. Seniors, persons with disabilities or injuries, find it difficult to get out of their car and open or close the gate every time in the absence of a guard. Automatic gates make life easy and simple for everyone.
Types of gates that can be automated
Almost every automatic gate installation expert would suggest that sliding gates are far more secured compared to swing gates.
Motorized sliding gates are preferred for parking zones as well as at the entrances due to larger opening widths. They are easy to operate and work on battery back-up during power outages. Double and single door swing gates are also a part of several smart security solutions. You can open both sides or just one-way. Perhaps, barrier gates that operate in up and down fashion are the most popular type. You can easily find them at commercial and residential properties, parking spaces malls, factors, etc. Another popular automatic fence gate option is the aluminum cantilever gate. The choice needs to be made according to the layout of your property.