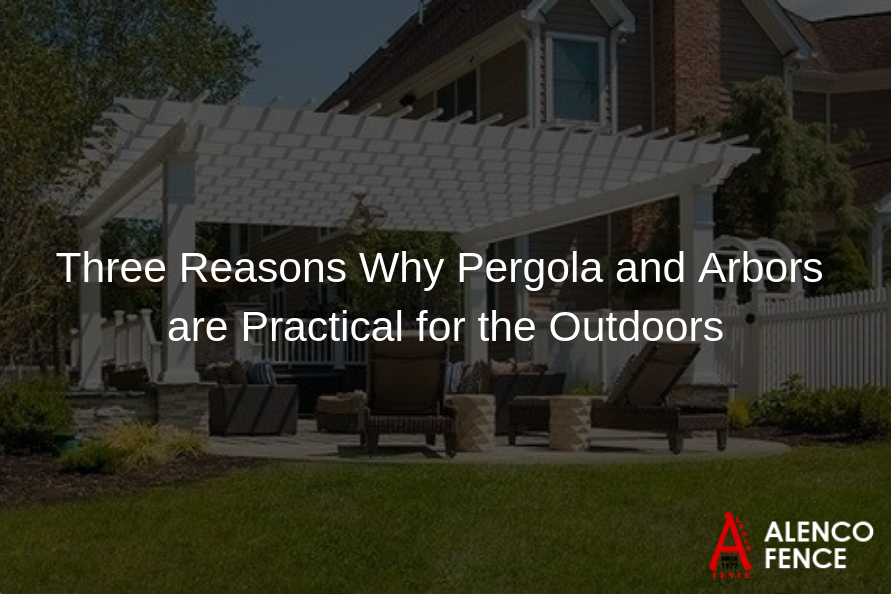 It is every homeowner's dream to create a relaxing and visually pleasing space. Outdoor areas in cities of the Garden State of New Jersey (NJ) are as important as the interiors. In sunny and warm seasons, the yard area becomes a useful asset to engage in productive outdoor activities, host parties and get-togethers or simply unwind with a book or glass of wine.
Irrespective of the space available in the yard, arbors and pergola installation helps transform outdoors into a creative and aesthetically pleasing area of your homes.
Arbors are mini-gazebos that are supported by beams made of wood, vinyl and aluminium to offer a shaded region in the driveway. Garden arbors with gates are installed to create beautiful pathways by allowing vines and climbers to entwine around it.
Pergolas on the other hand, are elegant structures comprising of pillars and a roof to provide shelter in open yard spaces, swimming pool and outdoor dining areas. Pergolas are installed in homes that have large garden areas and plenty of space for relaxation in the outdoors to create an additional living area.
Both pergolas and arbors are popular outdoor installations that have a practical and aesthetical value. They also offer plenty of benefits for the homeowners in the following ways:
1. Pergolas and Arbors are Available in Durable Materials:
Vinyl, pressure treated wooden pergolas and metal arbors last longer. They are great one-time investments that require minimal attention for cleaning and maintenance throughout all seasons. Vinyl arbors do not rust or damage due to moisture locking, mildew and termite infestation.
2. Pergolas and Arbors are Customizable: No matter how big or small the area in the outdoor is, pergolas and arbors come in different sizes, designs, patterns, shapes and colors that homeowners can select and customize to fit the architecture and design of the property.
3. Pergolas and Arbors Help Accessorise Garden and Outdoor Areas: Move over conventional outdoor decorations and make your garden areas look a million bucks with a canopy of blooms and vines growing on strong pergola or arbor. They not only help create a shaded region to relax but also, shelter plants or outdoor accessories. One can conveniently create a sheltered spot in the yard for family brunches or a lounge area for relaxing afternoon slumber.
After all, a great looking yoga lounge or outdoor dining areas in the yard and by the pool is a smart way to increase the value of the property.
What are your thoughts on this? Do you have more insights to add on the above?
Let us know by leaving a comment in the section below.
Alenco Fence is a leading provider of outdoor fencing and pergola installation services in NJ.
Visit site for more details.