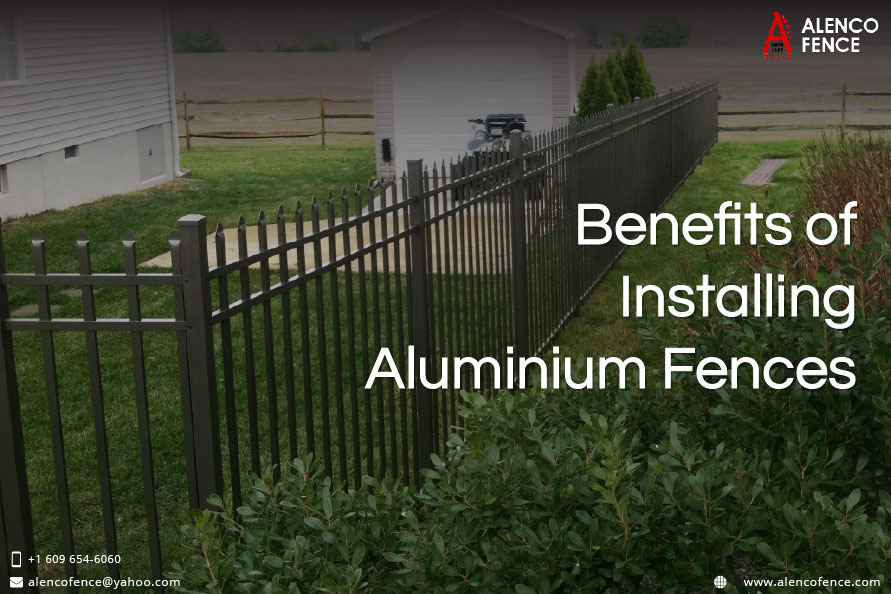 Aluminium fences in NJ is common for lining residential properties, commercial spaces and agricultural landscapes. The innate nature of aluminium, its availability and appearance has made it a popular fencing material in most parts of the world.
In fact, many companies offering fence installation in NJ suggest homeowners to opt for aluminium fences to save up on cost and reduce wastages.
If you are looking to secure your property or home with a strong fence, its worth considering aluminium-based fences due to the following benefits:
Aluminium Fences are Cost-effective: Cost efficiency is the foremost advantage of installing fences made of aluminium. Their cost of installation, processing and construction is cheaper than that of wooden, chain link and steel fences. Also, aluminium fences require less maintenance and repairs allowing homeowners to save up on regular repair and maintenance charges.
Aluminium Fences can be Recycled: Aluminium are recyclable metals and therefore helps home and property owners avoid wastages and reduce pollution. Eco-friendly or recycled aluminium are also available in the market that can be customized to create fences with appealing designs, patterns and shapes.
Aluminium Fences are Visually Appealing: One can aesthetically enhance the look of their outdoors by installing aluminium fences. Aluminium can be easily drawn into variety of shapes and patterns to create fences that have a modern to traditional designs and elaborate and subtle detailing. The aluminium fences can be coated with a wooden finish to give your outdoors a drastic make-over.
Aluminium Fences are Rust-proof: Unlike iron fences and gates that rust due to regular exposure to moist weatherconditions and rainfall, aluminium fences are highly resistant to environmental conditions. They are best suited for places that are close to the sea or experience regular rainfall.
Aluminium Fences Last Longer: Apart from being rust-proof and resistant to damages due to rotting, mild due and breakages that are common in iron and wooden fences, respectively, aluminium fences have high durability. They need minimal attention as maintenance and for cleaning. Otherwise they are mostly resistant to breakages, chipping, discoloration and other damages.
Aluminium Fences Enhance Security: Although not as strong as iron or steel fences, the aluminium fences are useful in making your property more secure. Fences and gates made of thick aluminium sheets are difficult to break and tamper with it making it nearly impossible for intrusions and infiltration.
Aluminium fencing projects require some planning and consultation from experts to ensure that the installation does not go against local zoning regulations and state laws on fencing.
Alenco is a leading distributor and fence company in South Jersey. If you have more question about selecting the right fencing material for your home, reach our experts or visit site.