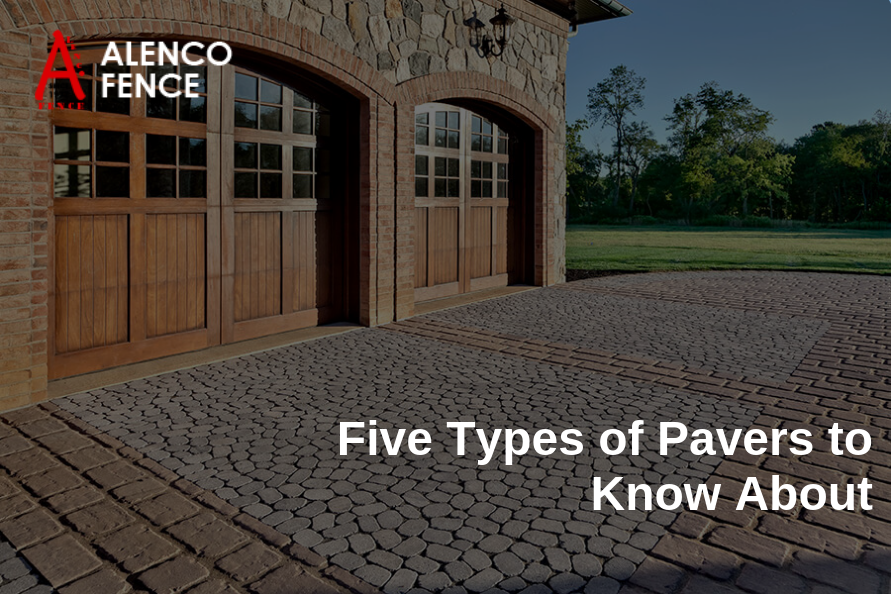 Pavers in the outdoor area are known for adding an interesting touch. They compliment the greens and blooms in the garden and create artistic flooring patterns for homes and commercial properties.
There are many landscape design contractors offering a variety of pavers in NJ in terms of design, textures, colours, pattern and size. But it depends on factors like application, décor, finish and budget to select pavers that make the outdoor floor areas visually appealing.
Below are some of the common varieties of pavers and its characteristics that make selection easy and practical:
Cobblestone Pavers:

Pavers made of cobblestone give the look of an ancient household or streets of the old Belgian block. They are great for exteriors that are creatively themed and have a great garden space. They also compliment homes with modern and minimalistic design by adding character with their natural, rough texture laid out in uniform sizes and shapes. Setting cobblestone pavers requires mortar to bind them together or sand in between to tightly lock the stones and prevent cracking due to friction. Cobblestone pavers are generally made of natural stones and were first used by the Romans to build roads. The advantage of laying out cobblestone pavers is that the damaged stones can be easily replaced by hand.

Brick Pavers: Bricks are popular paving materials that are known for strength, rich colour and slip-proof feature. The brick surfaces are rough and textured which reduces friction when objects come in contact and hence are ideal for pool areas, pathways and driveways. Brick pavers do not fade as they get their natural colouring from clay. They great in absorbing heat, they are hard and can withstand great load without easily breaking or sustaining damages. Another big advantage of brick pavers is that they are environment-friendly.
Cement or Concrete Pavers: Concrete pavers are low-cost paving solutions that can be customized as per design and sizing needs. Concrete pavers are often selected for driveways, pathways and areas where there is constant pressure from movement. They can withstand high load pressures with breaking or developing cracks. They can be maintained with regular cleaning with water and sweeping off the dust. Concrete pavers are manufactured in designs, shapes and patterns to resemble natural granite, cobblestone and brick-like pavers. Pavers made of cement or concrete beautify outdoors of residential and commercial property while complimenting the existing design and architecture of the buildings.
Cast Veneer Stones: These are a variety of stones like ledge stones, river rock and cut stones that have been quarried, cut and buffed for smooth or textured finish. Cast veneer stones are used in chimneys, tiling kitchen, fireplaces or creating stony backyards. They can also be laid out as pavers depending upon the design and décor needs of the homes. These stones can be hand-painted and are available in a variety of sizes, colours and textures that render a rustic feel to the outdoors. Another upside of laying outcast veneer stones as pavers is that they are easy to maintain and do not require polishing or re-painting.
Sandstone Pavers: Naturally porous and corrosion resistant, sandstones are widely used in home décor, building, landscaping and outdoor flooring. They are available in various colours and are nature's gift for building creative structures and beautifying homes with cool and durable stones. Sandstones are natural absorbents of heat that boast of high durability and ability to tolerate high load pressures without any damage. These stones are easy to replace and are a great choice for flooring the balconies, garden and pool areas. The most popular sandstone shades are pink and red stones that do not deteriorate or easily chip off. Darker shades of the stone are great in concealing marks and stains while yellow sandstone pavers are installed in sea-side areas.